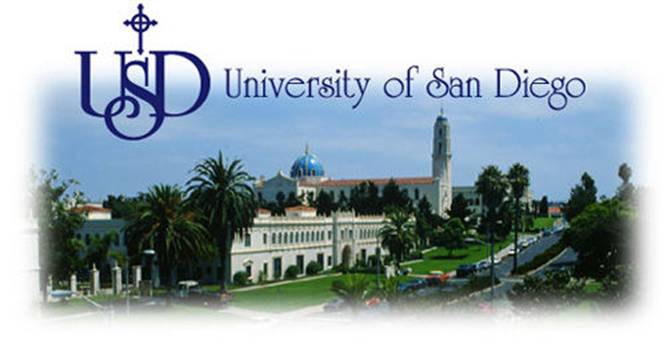 Cardinal Newman Society
The University of San Diego, a Catholic institution, is promoting on its website what they're calling "a series of educational events" that includes a transgender workshop and a drag show.
The release from the university said that the events are being sponsored by the student organization PRIDE which is described as "an alliance at the University of San Diego for gay, lesbian, bisexual, transgendered queer and questioning students and their supporters."
The events incude:
•An educational workshop sponsored by Rainbow Educators titled "Transgender 101: Fostering Allyship." This workshop, scheduled for April 4, will familiarize participants with facts about and issues related to those who identify as transgender.
•A presentation by Dr. Lori Watson on April 11 on the history, role and meaning of "drag" in United States culture.
•A drag show sponsored by PRIDE, also on April 11. An entertaining and educational event, the drag show will explore the way gender is understood and performed on a daily basis. University Center, Forums B/C. 7 – 9 p.m. Free.
•The Day of Silence on April 19, during which students will pledge to call attention to the silencing effect of anti-LGBT bullying and harassment in schools. (Co-sponsored by Associated Students, Rainbow Educators and Torero Program Board.)
The university said that the workshops and events "are designed to help students understand and be able to define key terms such as transgender, gender identity, and gender expression, as well as to foster students' understanding of and empathy for the complexities of gender non-conformity."
There's no mention anywhere of the Church's teaching on homosexuality being discussed. Dr. Watson, according to one website, was active in the group Coalition for a Fair Michigan — a gay marriage advocacy group in 2004.
Another website has Watson instructing others how to defeat a vote for traditional marriage:
Lori Watson of Eastern Michigan University discussed the activist component of defeating the amendment. Watson encouraged gay and lesbian individuals to personalize the harm and for all opponents to get the word out.
She also co-authored a paper on "Political Liberalism, Marriage, and Family." The abstract of the piece says, "…it may be that, in certain conditions, to secure the social conditions necessary for gays, lesbians and bisexuals to be free and equal citizens, some form of legal marriage can or should be recognized."
The PRIDE student organization links to several pro-same sex marriage groups including Activist San Diego, the Human Rights Campaign, and the National Gay and Lesbian Task Force among others.
CONTACT THE UNIVERSITY PRESIDENT
PHONE: 619-260-4520
E-MAIL:
president@sandiego.edu